Our Rejuvenation and Relaxation Facial is majestic. It's comprehensive, entailing a microdermabrasion, Jessner's Lite Peel, low light therapy and anti-aging and lymphatic massage. Besides your skin being cleaned, hydrated and rejuvenated, you will also leave relaxed in a state of euphoria. Find out more.
Smoother, brighter, more youthful looking skin can be yours. For skin care in Tampa, we offer a variety of non-surgical aesthetician services to help you look your best.
Pelleve Micro-Plasma 3 in 1 TX
Hydrafacial
Dermaplaning
Microneedling
The Perfect DermaPeel
Epionce Peels
RF Skin Tightening
Halo Skin Crepiness Treatment
BroadBased Light Treatment
Microblading
Permanent Make up
Epionce Skin Care
DefenAge
Obagi Nu-Derm System
Latisse
Glo Skin Make-up
To learn more about aesthetician services, call (813) 367-1915 or request additional information from our practice.
Pelleve Micro-Plasma 3 in 1 TX
Introducing the most effective trio with of RF skin tightening, microneedling collagen induction therapy and your very own platelet Rich Plasma.  This exclusive treatments is safe for every skin type, minimal downtime and targeting a range of skin concerns.
Dermaplaning
A manual exfoliation technique that removes surface debris and vellus hair creating a healthier more radiant appearance.
Microdermabrasion
What is skin resurfacing?

Skin resurfacing (also known as microdermabrasion) is a treatment that improves wrinkles, skin texture and color by removing the topmost layer of skin leaving it more supple and vibrant. Skin Resurfacing also stimulates the elastic tissue beneath the surface of the skin resulting in a healthier and firmer appearance. Skin Resurfacing treatments are administered by a trained aesthetician. Skin Resurfacing can reduce the effects of aging on our skin. Years of sun exposure and the aging process take their toll on the skin, creating lines, wrinkles, and changes in texture and color. Not only is the face affected by these changes, but the neck, chest, cleavage, arms and hands may be as well.
How does DiamondTome™ Skin Resurfacing work?
Safe, clean, precise, and effective, the DiamondTome Skin Resurfacing wand removes the outer layer of skin (stratum corneum) by gently exfoliating the skin with natural diamond chips, while at the same time vacuuming the dead skin cells away in a sterile and controlled method. Removing this outer layer of dead skin cells leaves a smoother texture and promotes the growth of healthy new skin cells. A wonderful alternative or compliment to chemical peels, the DiamondTome Skin Resurfacing treatment is non-invasive, non-surgical, pain-free and requires no down time from work or social activities after treatment. Your skin will appear flushed immediately after treatment but should return to normal within 30 minutes. Normal activities may be resumed immediately.
What are the benefits of DiamondTome Skin Resurfacing?
DiamondTome Skin Resurfacing offers benefits to anyone who wants to improve specific skin conditions and rejuvenate the overall health and appearance of their skin. Ideal for a special event and for people on the go, exfoliation treatments using the diamond tipped wands offer the following exceptional benefits:
Rejuvenates sun damaged skin on the face, neck and upper chest (décolleté), shoulders, back, arms, hands, and legs (body wand used for other areas).
Reduces age spots on face and body (such as sun spots on your hands).
Smoothes fine lines and wrinkles.
Minimizes blotchy skin coloring.
Reduce acne and superficial scars from past injury.
Extracts blackheads and whiteheads.
Controls oily skin.
Reduces size of pores.
Improves overall skin health.
Why choose DiamondTome Skin Resurfacing?
DiamondTome Skin Resurfacing is better than traditional microdermabrasion that uses chemical powders and crystals for many reasons, including:
Exfoliation occurs only as the wand is drawn across the skin.
No loose crystals or other abrasives that contaminate you or your environment.
Even at its highest settings, DiamondTome is regarded as a gentler resurfacing system yet provides more dramatic results than other skin care systems.
Achieve skin rejuvenation without the adverse effects of loose particles, burning, redness, irritation, and skin reactions.
The precise diamond wand chip size and vacuum settings assure the appropriate amount of exfoliation that will produce uniform results.
Leading facial plastic surgeons and dermatologists regard the DiamondTome system as being more gentle and affective than other exfoliating systems, even at higher settings. The length of the treatment and number of treatments vary depending on skin type and condition. Results are gradual but highly effective. Most people experience softer, smoother skin after their first treatment and will continue to improve with additional treatments. Treatment series vary from 4 to 10 sessions depending on the type of skin and skin condition being treated.
The Perfect Derma™ Peel
A safe, effective medium depth peel for All Skin Types & Ethnicities.  This product is virtually painless, with no pre-peel skin preparation and little downtime.  The Perfect Derma™ Peel is the only peel that includes the powerful anti-oxidant Glutathione, which lightens and brightens the skin, slows down the aging process and helps prevent wrinkles.
The Epionce™ Peel System
Utilizes the power of nature! It features good things like naturally occurring fruit acids and enzymes to prompt your skin to increase its cellular turnover. This means that the collagen production, which slows as we age, is sped back up.
With the increase in your collagen production, the top layer of your skin cells will slough off, hence the word peel. This light peeling happens gradually and is typically completed within 4-5 days after a treatment.
Radio Frequency Skin Tightening
Pelleve is a pleasant, comfortable treatment with immediate long lasting improvement. The Pelleve Wrinkle Reduction System safely and effectively treats facial wrinkles with virtually no pain and no down time. This new device delivers an advanced form of energy deep into your skin that causes your collagen to tighten. The result is natural looking skin tightening and contouring with a noticeable improvement in skin quality and texture.
Obagi Blue Peel®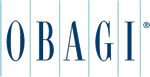 The Obagi Blue Peel is a procedure that removes thin, surface layers of aged and damaged skin and promotes the creation of healthy new ones. The process smoothes the surface of the skin, improves skin tone and color, diminish wrinkles and shrinks pore size. Unlike some chemical peels, Dr. Scheiner can control the peel process and the depth the Blue Peel reaches in the skin.
The Obagi Blue Peel is usually used in conjunction with the Obagi Nu-Derm skin care system.
The Obagi Blue Peel, if repeated over a period of time, can achieve the same result as a deeper chemical peel or a laser. Healing occurs usually in just 7-10 days.
Improvements
The Obagi Blue Peel effectively corrects many skin conditions, including:
Sun damaged skin
Enlarged pores
Age spots and superficial pigmentation
Wrinkles
Treatment Procedure
The Obagi Blue Peel procedure takes less than an hour and does not typically require sedation. Your doctor will apply the Blue Peel to your face and possibly to your neck. You'll feel a mild burning sensation that generally lasts only a few minutes. You'll likely experience a bluish tint to your skin that usually washes off in 12 to 24 hours.
Following the procedure, you'll experience light swelling. Within two to three days, your skin will begin to peel. This peeling continues over the next several days. By the seventh to tenth day, your skin should be healed.
Once your skin has completely recovered and is finished peeling, you will notice a visible improvement in your complexion. Your skin's appearance should continue to improve for the next four to six weeks, becoming firmer, clearer, smoother, healthier and more youthful looking. Your doctor will advise you on how many peels are needed to give you the desired result.
Expectations
Serious complications with Obagi Blue Peel are extremely rare, but like any medical procedure, it does have some risks. Going to an experienced specialist can significantly minimize the risks. The vast majority of our patients are extremely happy with their appearance after Obagi Blue Peel, however, we cannot guarantee you will have the results you desire.
If you decide that laser Obagi Blue Peel is an option for you, you will be given additional information about the procedure that will allow you to make an informed decision about whether to proceed. Be sure you have all your questions answered to your satisfaction.
Epionce Skin Care Epionce
A physician-strength skin care line that is rooted in hard science and integrates over 20 years of clinical skin research. Epionce provides the foundation to address your unique skin care needs. From improving the visible appearance of skin aging to problem skin, Epionce has a regimen to solve your specific skin concerns.
DefenAge skin care
Founded on a three product anti-aging system that use Age-Repair Defensins to rejuvenate skin naturally and effectively. DefenAge anti-aging skin care formulations act with your body's stem cells to trigger the creation of new skin, improving pore size, wrinkles, oiliness, skin tone and more.
Obagi Skin Care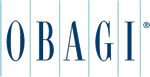 Age and environmental factors such as sun, stress and pollution cause the formation of new skin cells to slow down. This means old skin cells stay on the surface longer and skin becomes less healthy. Signs of unhealthy skin include fine lines and wrinkles, freckles and age spots, uneven skin tone, loss of elasticity and loss of natural moisture.
Obagi Nu-Derm® System
The Obagi Nu-Derm System accelerates the turnover of new cells. This system penetrates below the skin's surface to correct damage in all layers of the skin, helping the skin look and act younger and healthier.
Benefits
Pushes fresher cells to the surface faster, for smoother skin, reduced wrinkles and increased tolerance.
Reduces mottled pigmentation (freckles, melasma, and age spots) and prevents the appearance of new pigmentation.
Promotes more uniform cells at the deepest layer for better skin structure and balanced, even skin tone.
Helps increase collagen and elastin for firmer, more resilient skin.
Increases the skin's natural hydration and circulation for a supple, healthy glow.
What to Expect
Your doctor will discuss with you the optimal treatment regimen. You will use the product at home. You can expect to experience four phases as your skin transforms to a younger, healthier appearance. The length of each phase depends on your age, skin type, amount of damage and how closely you follow your doctor's recommendations for treatment.
During the first phase, which usually lasts about 6 weeks, the damaged top layer of skin is replaced with a new layer of healthy skin cells. Freckles, age spots, and dark patches begin to fade. You might experience flaking, redness and dryness, and wrinkles and acne may actually look worse.
Soon after that, though, you'll begin to notice significant improvements. Your pores will tighten and wrinkles will diminish. Freckles and age spots will lighten even more and the redness and flaking will subside.
During the third phase, others will begin to notice the improvement in your skin, which will be firmer and more resilient, with an even color tone and natural hydration.
Phase four is follow-up care. You'll want to continue to use the Obagi Nu-Derm System to maintain the results you achieved and prevent future damage.
Glo Skin Make-up Glo Skin Beauty
Offers a mineral makeup system uniquely designed to work as an extension of our skincare. Our award winning, skin nourishing, mineral makeup formulations deliver unsurpassed coverage and UV protection. With a variety of formula and finish options and an exceptional shade gallery to promote every beauty ideal, Glo Skin Beauty delivers customized complexion perfection. We use only ultra-fine minerals in a triple-milled process to ensure that every application provides even, continuous coverage that lasts. Talc free and cruelty free
Call (813) 367-1915 to set up a complimentary makeup consultation today with our Clinical Aesthetician. These professional products can be purchased in the clinic or online through us (ask for information). All domestic orders receive free standard shipping. Orders of $75 of more receive free 2-day shipping.